Micromouse Building Details
"1Vision"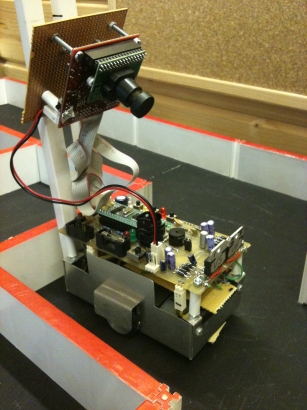 This is our first vision based mouse which started design paper design in 2006 (!)
There is a paper (pdf located here) written by myself and Alan for Minos 2009 with a summary on http://www.micromouseonline.com.
You can also read some basic technical specs for 1Vision.
The code is available from https://github.com/robzed/1Vision.
A presentation on the algorithm can be found here (From Minos08) http://www.micromouseonline.com/files/minos08/Rob%20probin/vision-based%20mouse%20introduction.pdf